Criollo Blanco
We set out to seek out the most pristine and noble cacao varieties and share them with you – like this rare Criollo Blanco cacao from Peru, which we've been sourcing since 2019 from a farming cooperative called Norandino.
Cacao aus Peru
The Criollo Blanco was hidden in the mountains of the Andes for over a century until it was rediscovered in 2008. This fine and very rare cacao is regularly recognized for its unique taste of dried fruits and nuts and for its naturally golden color. We especially love this cacao because of its heart-opening effect.
Smallholder cooperative
This Criollo Blanco is grown and harvested by farmers who have joined together to form a cooperative called Norandino in order to assume social responsibility in the region and establish organic farming. Large areas of the region lie in the mountains of the Andes. Intensive agriculture is not even possible there. The farmers use traditional cultivation and harvesting methods that do not harm Pachamama (Mother Earth). After harvesting, the cacao beans undergo a natural fermentation process,
gently solar roasted and then processed into a fine cacao mass.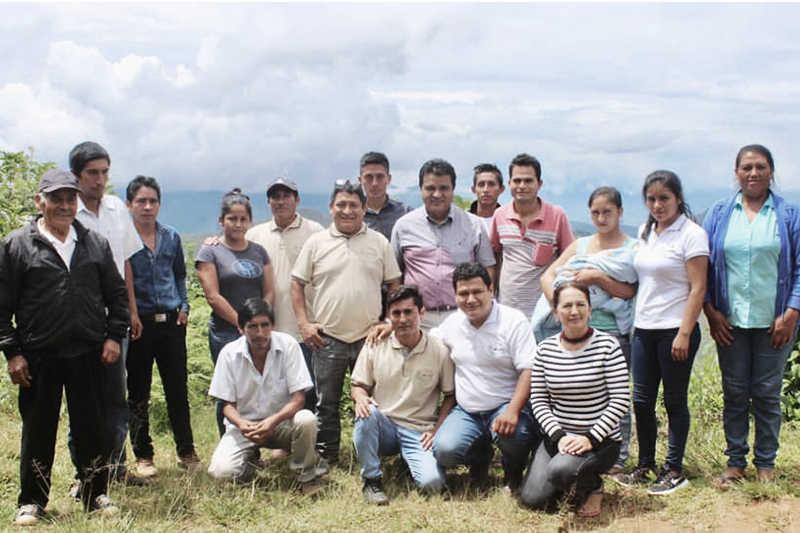 Good Impact
Incidentally, we buy the cacao directly from the farmers to ensure that the full purchase price reaches the farmers and does not disappear into unknown trouser pockets. In order to support the farming families in the long term, we pay an extra 33%. Among other things, this also finances a reforestation project that received the ProKlima Award.
Criollo Blanco
Specification
Origin: Piura, Peru
Cultivation: Organically grown
Theobromine content: 186mg / 100ml
Mounting height: 900 -1700m above sea level.
Aroma: Dried fruits
Bitterness: Mild
Moisture content: 7%
Degree of fermentation: 75%
Roasting: Solar dried